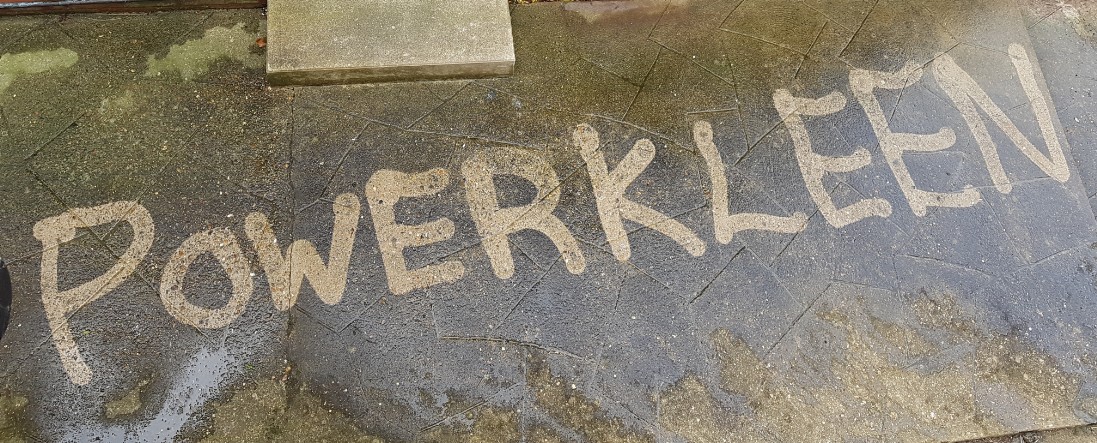 AFFORDABLE PATIO CLEANING, GUTTER CLEANING, DRIVEWAY CLEANING AND PRESSURE WASHING SERVICES IN EAST SUFFOLK
PROTECT YOUR HOME WITH PROFESSIONAL
PRESSURE WASHING AND GUTTER CLEANING
If you're looking to renew your home exterior with a professional clean, look no further than POWERKLEEN. Patio cleaning, gutter cleaning and exterior pressure washing are our specialty.
Make your patio BBQ worthy with our pressure washing service
If your patio has seen better days (or can't be seen at all under the slippery weeds and algae), then a POWERKLEEN patio cleaning is exactly what you need.
Avoid an accident and protect your patio when you go with a POWERKLEEN patio cleaning service. Giving your patio a high-pressure clean prevents the build-up of weeds, roots and algae, which can damage your patio over time. Soaked in oil stains are also removed, giving you an even finish you'll want to show off as much as your BBQ skills!
Step up your curb appeal with our driveway cleaning service
If your driveway is spoiling the front of your house or putting a dampener on returning home, then POWERKLEEN's high-pressure washing is here to save your view.
Save yourself from that "I need to clean the driveway" thought as you pull up outside. Get POWERKLEEN in for a high-pressure driveway cleaning and consider it done. Take advantage of our block paving resealing service as well and you won't have to worry about cleaning the driveway again for even longer!
Ensure everything flows smoothly with our gutter cleaning services.
Prevent damage to your home by getting a POWERKLEEN gutter cleaning service, available up to 4 storeys high without scaffolding.
Overflowing gutters can cause major structural damage to your home. As moss and debris block your gutters, water can stagnate and overflow into your home. This spoiled water can cause rot and decay in your bargeboards, cracks in the concrete or internal flooding as the water finds alternative ways to flow from the gutter.
Renew your fascias, bargeboards and cladding with our pressure washing services
Don't allow the outside of your home to remain dirty and ruin its look! Get a POWERKLEEN pressure washing service and show your home off.
Having a clean home exterior allows you to spot smaller maintenance issues, before they become large and costly. Coming home to a clean looking home also benefits your mental health as you feel happier looking at it. Get a POWERKLEEN pressure washing service on your home to save your money and your mood.