Is your driveway looking tired, dirty and overrun with weed and growth?
Is your paving or patio covered in green fungal growth causing it to
become unsightly and dangerously slippery?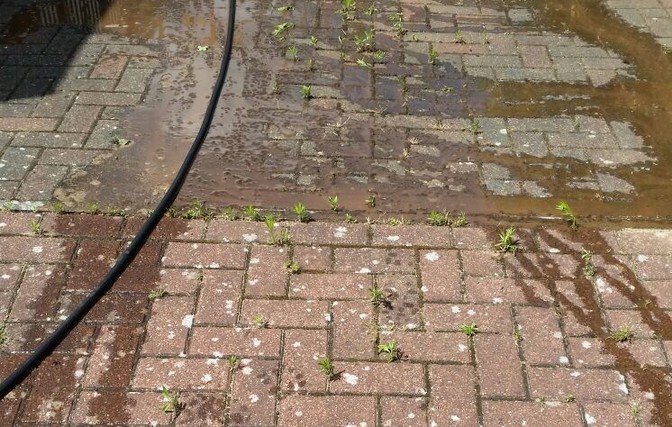 We provide a complete cleaning service to give your drive way paving, patio or decking a new lease of life. Our high pressure surface cleaners will remove ground in dirt, algae and weeds. We also have specialised products to remove oil stains.
Our system will remove the top 10mm of sand between block paving, where algae grows. Once the paving has dried a fresh layer of kiln dried sand is applied.
Additional services include: